Reading Time:
5
minutes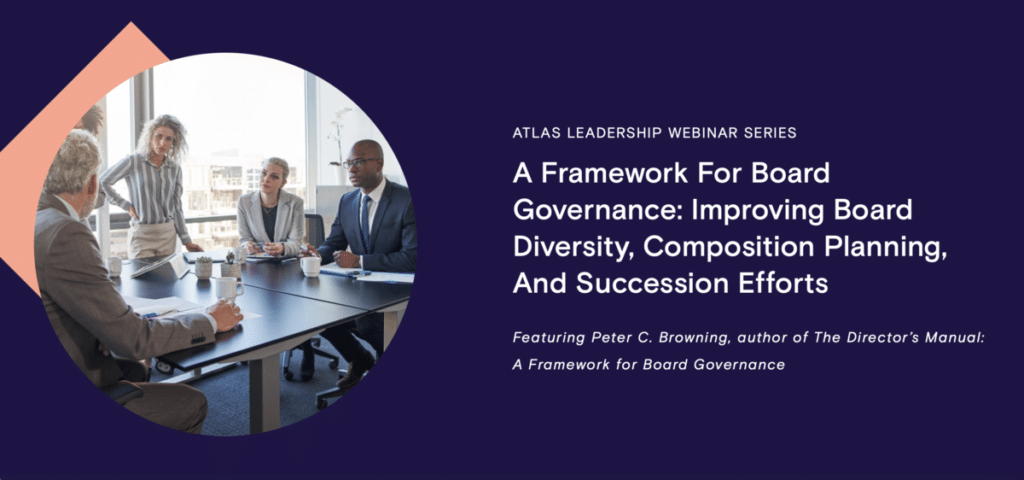 Webinar Recap: Board expert and author Peter C. Browning explores improving board diversity, composition planning, and succession efforts in a fireside chat
Diversity, composition, and succession have always been important topics for just about anyone who serves on a board or supports one. But with new mandates, such as Nasdaq's diversity reporting requirements, as well as a societal shift toward a more just and equitable world, these topics have been thrust front and center.
Earlier this week, Peter C. Browning, Founder and Managing Director of Peter Browning Partners and author of "The Director's Manual: A Framework for Board Governance" joined OnBoard for a fireside chat exploring the state of corporate governance. This discussion zeroed in on the  important, yet challenging topics of:
Improving board diversity
Composition planning
Succession efforts
In this post, we'll recap key takeaways from the session in case you missed it – or just need a refresher.
"You must look at where you are and how it looks against those in your industry, as well as those you benchmark against in terms of pay."
– Peter C. Browning, author of "The Director's Manual: A Framework for Board Governance"
The State of Corporate Governance — and How We Got Here
To kick off the session, Browning provided a brief history lesson on corporate governance and the SEC.
In 1934, the U.S. Securities and Exchange Commission was formed, following the stock market crash of 1929. In nearly 90 years of its existence, the SEC has changed significantly, which has changed the way boards operate – most notably in 2002 in response to the Enron and Worldcom scandals.
The events of 2020 also ushered in some big shifts in corporate governance. When police killed George Floyd, it shined a spotlight on the need to work toward a more fair, equitable society — including in the boardroom. In reaction to these (and other) events of 2020, many organizations kicked their diversity, equity, and inclusion (DEI) efforts into high gear — and the makeup of boards is beginning to reflect that commitment.
In the recent past, the typical board member was an older, white male with ample executive and board experience. According to the 2021 U.S. Spencer Stuart Board Index, the "new class" of S&P 500 directors is more diverse than ever. Independent directors from historically underrepresented groups — including women and people of color — accounted for 72% of all new directors in 2021, compared with 59% in 2020. Today, 30% of all S&P 500 directors are women, compared to 16% a decade ago. What's more, directors age 50 and younger make up 16% of new directors — and 6% of all directors.
In addition, asset managers including BlackRock and Vanguard have made their stance on DEI crystal clear for portfolio companies. For example, at the end of last year BlackRock announced new targets for the boards of U.S. companies: 30% diversity and at least one member from an under-represented group.
Focusing on DEI in the boardroom is "not optional," according to Browning. Instead, it must be a top priority.
Objectively Evaluating the State of Diversity and Composition on Your Board
Sure, diversity and composition are important. But how can boards objectively evaluate where they stand?
Browning recommends looking at current statistics about the makeup of boards, such as those mentioned earlier from Spencer Stuart. Then, determine how your board stacks up against those benchmarks in terms of directors' gender, race, and age, among other factors.
"You must look at where you are and how it looks against those in your industry, as well as those you benchmark against in terms of pay," said Browning.
By comparing your board to benchmarks, you can get a better idea of where you stand in terms of DEI. Then, it's easier to see what, if anything, needs to be changed.
Identifying Gaps in Skills, Experience, or Background and Developing Succession Strategies 
The key to board composition is ensuring your directors have the right mix of skills, experience, and background. First, you've got to identify gaps. According to Browning, "the best place to start is with a matrix."
Such a matrix should include retirement information (i.e. last to retire, next to retire), as well as a list of skills and attributes that are important for serving on the board. Then, you can map each director on this matrix and determine where there are gaps in terms of skills, experience, or background. For example, you might determine you have no marketing expertise on the board — or no directors of color.
You can use this information to create a job description. "It sets the stage for what you're looking for next," said Browning.
He also advises boards to focus on who is going to retire next, as it takes a while to get a new board director up to speed. One of his recommendations is to expand the size of the board, which allows you to bring on someone new — and get them up to speed — while another director phases out.
Recruiting to Fill Gaps
Once you've identified gaps in your board composition and aligned on what you're seeking by creating a job description, it's time to start recruiting. Browning discussed some of the best approaches for effective recruiting.
"Chemistry is important," Browning said. If you get the wrong director on your board, it's hard to make changes."
With that in mind, Browning's recommendation is to seek out referrals from within the board. As he puts it, "Ask, 'does anyone know anyone?'"
However, some companies prefer to leverage a search firm to recruit new directors.
Onboarding New Directors to Maximize Participation and Effectiveness
Once you've recruited new board members, the next challenge is to onboard them effectively and efficiently so they can become active, engaged participants. That's no easy feat, especially for those new to board roles.
"Boards meet four times per year," Browning said. "That's not a lot of time. It takes time to get to know your fellow directors."
The time it takes to get a new board member up to speed varies. While a former CEO can be onboarded quickly, there will likely be a steeper learning curve for a director who has never served on a board.
Patience is the name of the game for new directors as well as existing board members looking to support their new colleagues. Boards must prioritize helping new directors with their education. That might include providing background materials for new directors, including meeting minutes and quarterly earnings reports, as well as organizing opportunities for new directors to spend time with compensation consultants.
"It takes time and patience," Browning said.
Looking for more insights for optimizing the effectiveness of your board? Don't miss our next Atlas Leadership Webinar, Board Effectiveness in 2022, featuring Jennifer McNealey, CFO, Codex DNA & Rashmi Bijai, OnBoard VP of Revenue Marketing.
About The Author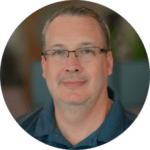 Adam Wire is a Content Marketing Manager at OnBoard who joined the company in 2021. A Ball State University graduate, Adam worked in various content marketing roles at Angi, USA Football, and Adult & Child Health following a 12-year career in newspapers. His favorite part of the job is problem-solving and helping teammates achieve their goals. He lives in Indianapolis with his wife and two dogs. He's an avid sports fan and foodie who also enjoys lawn and yard work and running.