8 Easy Fundraising Ideas for Nonprofits
Reading Time:
4
minutes
Discover the most effective fundraising ideas purpose-built to drive donor engagement and increase member participation.
Successful board fundraising efforts enable nonprofits to raise sufficient funds for their organizations. However, fundraising proves challenging, especially if you lack the ideas and board resources necessary to launch an effective campaign. 
We're here to help! Gain inspiration from these 8 fundraiser ideas for nonprofits.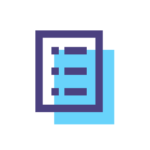 Top 8 Creative Fundraising Ideas for Nonprofits
Keeping fundraising activities for nonprofits simple to execute helps ensure buy-in from the board and organization.
Depending on your organization's financial goals, launch fundraising campaigns throughout the year as many times as needed, but be sure to mix it up. Read on for the best fundraiser ideas for nonprofits. 
1. Host a Virtual Happy Hour
A virtual happy hour is an online event, usually hosted on a powerful platform that integrates with video software applications. A virtual happy hour allows people to attend no matter their location. Level up your virtual happy hour by sending cocktail kits to people who RSVP as attending or including virtual games, like online team trivia. 
2. Launch a Digital Advertising Campaign
Among the best fundraiser ideas for nonprofits is the digital advertising campaign. Launch your digital ad campaign on social media (Facebook, Instagram, Twitter, LinkedIn) or your organization's website.
Your promotion message should outline your organization's cause — why should people donate to your nonprofit? It should also clearly explain the impact of donations  — how will the money be used?
3. Host a Charity Auction
A charity auction allows fundraising guests to bid for items and packages. The highest bidder takes the product, and your nonprofit organization receives the proceeds. To decide what items  to auction, review your donor data to determine interests and value. Reach out to local businesses to see if they'd be willing to donate prizes.
4. Host a Golf Tournament
A golf tournament is one of the most effective fundraising activities for nonprofits. Your organization can collect registration fees and bonus funds during the tournament. You can also host an after-tournament dinner and banquet to appeal to people who may not be interested in the game itself. Just ensure you sell separate tickets or packages for the after-tournament dinner events. 
5. Host an Art Auction
Art auctions provide an excellent way to raise money for your nonprofit organization. They create a platform where bidders access high-quality artwork while artists gain a platform for their products. Don't have access to Louvre-worthy masterpieces? Organizations have even achieved success by bidding off child or animal art, so get your dog a paintbrush!  
6. Leverage Crowdfunding Tools
Leverage crowdfunding tools to raise funds through an online platform. Ensure the platform you choose provides a seamless experience to both the fundraiser (your nonprofit organization) and the donors. The tool or platform should be easy to use and have reliable customer support. 
7. Find Community Grants
Identifying and applying for community grants can boost your fundraising efforts. In most cases, applying for a grant usually means facing stiff competition from other nonprofits. Ensure your organization's cause is compelling enough to stand a chance in the competition. Search online for grant opportunities.  
8. Host a Car Wash
Organize a car wash fundraiser to raise funds. All you need are: 
A high-traffic location that's easily visible


Attention-grabbing car wash signs to attract clients

Volunteers to run the event

Car wash supplies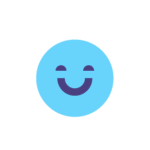 How to Pull Off a Successful Fundraiser
Follow these tips to ensure fundraising success. 
Use Text Messaging to Reach Your Supporters
Send fun, friendly, and persuasive text messages to potential guests and donors to your fundraising campaign. In your text message, inform the supporters of the venue, day, and time you will launch the fundraising campaign. Most importantly, remind the supporters how crucial it is to participate. 
P.S. You don't need to host an event to use this idea. With a compelling story and call to action for donations, the text messages can be your campaign.
Find a Corporate Sponsor
A corporate sponsor is a for-profit business that provides financial support to a non-profit organization, resulting in a two-way benefit. The corporate sponsor improves its brand image while the nonprofit receives financial aid to fund its mission. 
Estimate Time for Each Task
After choosing the venue and date of the fundraising event, estimate the time for each task related to the event. Doing so allows you to create a schedule that assigns all essential tasks to an individual board member or a committee, ensuring everything occurs seamlessly on the big day. 
Create a Custom Giving Landing Page
Build a custom landing page on your website with a clear call to action for donations. A custom landing page has fewer distractions to increase the chances of people donating. Include a link to the landing page in all communications about your fundraising.
OnBoard Powers Nonprofit Boards
Nonprofit fundraising doesn't have to be complicated. Brainstorm the best fundraising ideas for nonprofits at your next board meeting. OnBoard equips you with everything you need to streamline all board meetings and ensure you make smart, quick decisions regarding fundraising activities.
About The Author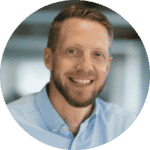 Josh Palmer serves as OnBoard's Head of Content. An experienced content creator, his previous roles have spanned numerous industries including B2C and B2B home improvement, healthcare, and software-as-a-service (SaaS). An Indianapolis native and graduate of Indiana University, Palmer currently resides in Fishers, Ind.