Reading Time:
2
minutes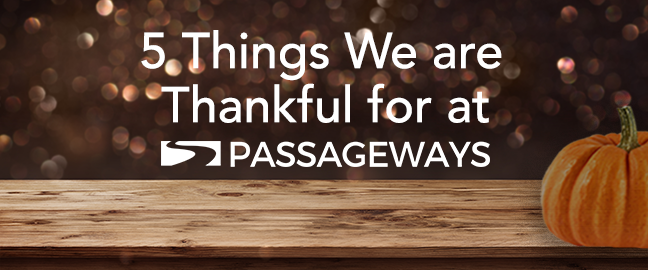 It's that moment of the year when things start to slow down, the night arrives earlier and earlier, and we begin to consider all the people that are responsible for our good fortune. We at Passageways would like to take stock of all that we are so thankful for:
1. Our customers, partners and advisers
Without their commitment, their trust, their energy and inspirational ideas, we couldn't possibly arrive every day with the devotion that we do. With the addition of 125 more customers, including some from Canada, India and the United Kingdom, our family continues to grow and grow. So, to all Passageways customers, partners and advisors everywhere we thank you. We are very thankful for you.
2. Events that bring us together
Nothing makes us more thankful or happier than when our community comes together to share, listen, and engage. Our annual customer conference, PowWOW, brings together our community of customers, advisers, partners and colleagues for learning, inspiration, and fun. Also, throughout the year Passageways University, the various webinars and webinar series we conduct, and the multitude of conferences and tradeshows we attend are a few of the many other ways our community stays vibrant and together. We are very thankful.
3. Our colleagues
The great Pathfinders who come to work every day, work boots on, laptop under arm, ready to dive in and make great things happen, we are in debt to one another. These Pathfinders are smart, committed, knowledgeable, and proud of their work. All at Passageways are thankful for each other and it shows.  
4. Our new homes
We now have new offices in India and the United Kingdom.  Joy and Paul joined us this year and we are very thankful. Welcome to the family.  Adding to their current success, we are thankful for the opportunity to help them grow the Passageways extended family of customers, advisers, partners and colleagues. 
5. Our products (that you help us make!)
Our developers write the code, however everyone, including our customers, advisers and partners, contribute to the continued growth of our (or should we say, your) great products, The needs, desires, knowledge and passion brought to our great products, OnBoard and OnSemble, from every member of the Passageways extended family is something truly remarkable and to be so thankful for.
About The Author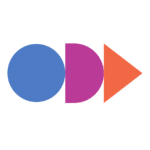 At OnBoard, we believe board meetings should be informed, effective, and uncomplicated. That's why we give boards and leadership teams an elegant solution that simplifies governance. With customers in higher education, nonprofit, health care systems, government, and corporate enterprise business, OnBoard is the leading board management provider.