Reading Time:
4
minutes
Culture is a culmination of the work organizations do and the processes they use to get it done. Here's a look at what high-performance cultures include.
Although there is no universal solution that works for every organization, culture is a culmination of the work organizations do and the matter in which they do it. While each organization is different, there is a corporate governance framework that can be implemented and followed to build a high-performance culture. 
Read on to learn more about the types of corporate culture and how the board of directors plays a role in building a strong culture for their organization.
What is Corporate Culture?
Corporate culture refers to an organization's values, ethics, vision, behaviors, and work environment, which guide its processes. It affects the organization's public image and employee engagement and retention, among others. 
Types of Corporate Culture
Organizations usually adopt one or a combination of these types of corporate culture.
1. Clan Culture
Clan culture, also referred to as collaborative culture, places emphasis on relationships, participation, and company morale. In this model, managers are considered to be advisors and guides to the rest of the team. 
Advantages of clan culture include improved morale, open and effective  communication, and increased engagement. Because employees within a clan culture have such strong relationships with each other, it can be hard to make decisions, as team members don't want to disagree or create conflict. A corporate governance consultant may be called upon to guide the team in effective decision-making.
2. Adhocracy Culture
A go-to for most startups, adhocracy culture helps create an entrepreneurial environment where each employee is encouraged to innovate and take risks. Ideas that would otherwise be considered too out-of-pocket are actively nurtured and even encouraged.
This culture is high-risk and high-reward. While there's a large amount of innovation and growth, the fast speed can create a lack of stability and lead to failed initiatives. This type of culture also creates a competitive environment.
3. Market Culture
At the root of a market culture is the company's profitability. In such a setup, board member roles and responsibilities focus on implementing strategies that help meet quotas. Everyone in the organization will be focused on winning, which can create a high-pressure environment.
The competitive atmosphere pushes employees to work harder to achieve their set goals, resulting in a successful and profitable venture. On the downside, market culture creates a high-pressure environment, which can lead to employee stress or burnout.
4. Hierarchy Culture
A hierarchy culture mirrors the traditional corporate culture, in which there is a clear chain of command. This culture is made up of several management levels that separate employees from executives. A hierarchy culture relies on existing processes and procedures.
Within a hierarchy culture, everyone clearly understands what's expected of them and experiences security and stability. However, relying on business as usual stifles innovation and growth.
Efficiently track and document board decisions with our Meeting Minutes Template
Characteristics of an Effective Corporate Culture
According to the Center for Creative Leadership's framework, based on extensive research in the field of building high-performing teams and cultures, high-performing cultures do 3 things exceptionally well:
Their culture creates clear direction.

They align the organization to implement its priorities.

They ensure the commitment and inspiration of its people.
Other characteristics of an effective corporate culture include strong communication, opportunities for growth, collaboration, and a solid sense of purpose.
Building an Effective Corporate Culture
An effective corporate culture is the backbone of a happy workforce. Without it, employees may struggle to find real value in their work or in you as an employer. Fortunately, there are steps you can take to build a strong corporate culture.
Define changes that ignite high performance. Ideate and explain the behaviors clearly so all employees have an understanding of what they entail. Doing so gives the entire organization a universal vocabulary that all employees can use to practice change and evaluate how the high-performance culture is being built in real time. Tailor changes to your organization's needs and goals.
Create initiatives to showcase and strengthen the desired culture. For a culture shift to stick, leaders must highlight the behaviors and attitudes that help build and foster their desired culture. Doing so becomes self-reinforcing and supports the new culture that is being implemented. When behaviors and mindsets add value toward the organization's goal of creating a high-performance culture, leaders must celebrate those actions in a way that employees feel encouraged to accelerate the progress being made.
Establish a clear employee work experience. The keys to altering mindsets and behaviors are:
Sharing a meaningful change story

Leaders serving as role models

Offering skill-building

Making formal changes to processes, systems, and incentives.
Creating a work environment that allows each of those keys to work in concert leads to a clearly defined work experience for employees that minimizes mistakes and misunderstandings while simultaneously easing the culture change.
Focus on communication. Ensure communication at your workplace is clear, courteous, and proactive. Managers should be accessible to employees and be willing and ready to offer frequent feedback on performance. The board of directors should focus on proper board etiquette. 
Grant people the power to change themselves. Before organizations can change, the people must first change. Organization leaders must employ a style that allows employees to recognize how their mindsets affect the organization's culture, so they make conscious decisions about how they are going to address their changes.
Empower your employees to lead the culture change. Rather than declaring a call for change at the top of the organization, take on a different perspective that allows all employees to lead the way and prosper during the culture shift.
Master Board Effectiveness with OnBoard
An integral party in building an effective corporate culture is the board of directors. By empowering them with a board portal platform, board members enhance governance, improve decision-making, and uncover key insights. OnBoard comes equipped with the following features, among others:
Industry-leading security, compliance, and data protection that's certified and accredited
Agenda Builder and Minutes Builder for simplified meeting administration
Secure Messenger and Zoom Integration to enhance communication
Board Assessments to empower boards to measure their performance against the organization's goals
Ready to empower your board with the tools they need to succeed and build a leading culture? Check out our Board Management Software Buyer's Guide for information on selecting a board management vendor that will make your board happy and keep meetings focused on strategy.
Frequently Asked Questions (FAQ)
What are the Benefits of a Strong Corporate Culture?

The benefits of a strong corporate culture include: 

Increased productivity

Improved employee health and well-being

Increased customer satisfaction

Higher level of innovation

Reduced turnover rates

Enhanced employee engagement

Better communication 

Why is Corporate Culture Important?

Corporate culture is important because it improves decision-making and drives employee engagement, productivity, and retention.
Efficiently track and document board decisions with our Meeting Minutes Template
About The Author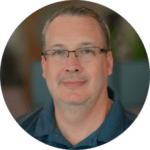 Adam Wire is a Content Marketing Manager at OnBoard who joined the company in 2021. A Ball State University graduate, Adam worked in various content marketing roles at Angi, USA Football, and Adult & Child Health following a 12-year career in newspapers. His favorite part of the job is problem-solving and helping teammates achieve their goals. He lives in Indianapolis with his wife and two dogs. He's an avid sports fan and foodie who also enjoys lawn and yard work and running.