Reading Time:
4
minutes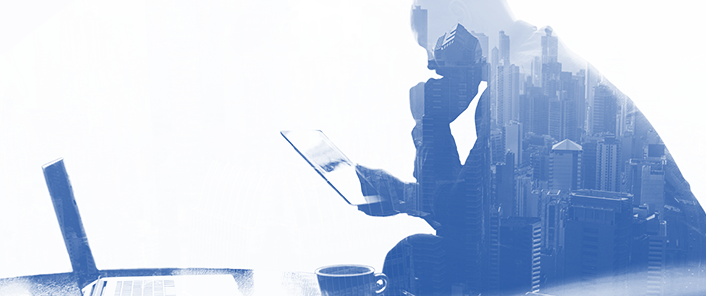 Why should a board of directors make do with inferior technology? Why should our private and public-sector leaders be wed to providers whose business models hamper their ability to deliver a truly useful user experience?
The truth is, your board cannot afford it. The following is an excerpt from our recent White Paper, Board Portals: A Guide To Next Generation Meeting Solutions, where we explore what to look for in a board portal provider, how board portals evolved over the generations from the PC-centric to the cloud and mobile, and finally, what emerging technologies cloud-first board portals are primed to incorporate.
———
Email and File Sharing: Board Portal: 1.0
Long gone are the days of printed documents, FedEx couriers, and endless filing cabinets. Replaced by the glow of a computer's screen. In the wake of this technological disruption, the first generation of meeting solutions was born. They were basic communication platforms: A simple way for board professionals to facilitate important communications between directors and the company, moving board work from paper to the digital realm by leveraging email and file- sharing sites to communicate with the board of directors. At their core, the purpose is to take advantage of digital's increased efficiencies, communications, and convenience.
Through these first-generation solutions, documents are compiled and sent to directors via non-secure digital channels. Administrators export all materials to PDFs, bundle them as attachments and point the directors to the right location. Some organizations compile each document into one large PDF. For the variety of platforms boards utilize for this initial digital transition, none are designed for the work of committees or a board of directors. Instead, they are platforms for sharing digital documents to directors.
While Generation 1 covers a variety of services, at their heart they are digital platforms that enable distribution like Dropbox, file sharing, SharePoint, email attachments, and homebrew solutions.
You can be certain you're using Generation 1.0 board portal technology if:
Board materials are sent over email
Board materials are placed on a file sharing site like Box, Dropbox, or Google Drive
All Board materials are manually linked to a PDF
Votes, assessments, and surveys and surveys are done over emails
Obviously, Generation 1.0 board portals are fairly easy to spot. But they are still, sadly, used despite severe security concerns and a poor user experience. You're only as strong as your weakest link, and if you have one director who can't use the platform, who mistakenly presses share or forward on a confidential document, then you are not on solid footing. These Generation 1.0 platforms neither promote collaboration nor are they designed explicitly for board meetings. And that was the impetus behind the development of the first board portal.
Purpose Built: Board Portal 2.0
Engineered with being a 'secure board book compiler' as their top priority, second generation board portals are purpose-built for a board of directors, and they streamline the creation and distribution of meeting materials as their primary objective.
Board portals typically include features meant to improve board meeting preparation. Yet, the second generation's primary functionality is still in service of creating board books and securely delivering them to directors. Mimicking paper, the design of the interface was copied directly from the real world. Board books are often built to look like a bundle of paper or a notebook—also known as skeuomorphic design.
A central distinction between Generation 2.0 and their successor, generation 3.0 board portal technology, is how they are created and hosted. Most portal providers that started in the early 2000s were designing software for on-premise hosting. These implementations have since given way to a vastly superior method to engineer software using the Single Tenant Cloud-based architecture.
The key benefit of this cloud architecture is not just that it's efficient to have a single edition that everyone accesses, but that it's less costly, engineered for all browsers and devices, superior in its redundancy and availability, and more secure. While all significant selling points of the Cloud, the key benefit is the agility that comes with a cloud-based setup. The providers that are of "Cloud First-Mobile First" can update faster, experiment faster, innovate faster, and react to security threats and user preferences much faster.
Which is all to say being cloud first and mobile first is about business agility that can quickly translate to more integrations and a better user experience.           
You can be certain you're using Generation 2.0 board portal technology if:
You are required to install software on local servers or desktops
If they firmly state they are not a Cloud Solution
If the board portal is not accessible on every device: iOS, Android, Mac, Windows, and Amazon Fire
Administrators are required to buy separate licenses
They do not offer a free trial or are reluctant to do so
Administrator access is only available on Windows PCs
The design attempts to mimic the real world (the board books look like notebooks and paper)
Expensive pricing explained by the high cost of data-centers
Generation 2.0 Board Portals are easy to spot, but some providers may be opaque in their presentation. The biggest tell will be their inability and unwillingness to provide a free trial, which is centrally rooted in the architecture of the product. In most cases, it will be either impossible or prohibitively expensive for Generation 2.0 providers to start a trial based on both their technology and business model.
—-
What to look for in a board portal provider and to know which questions to ask to be an informed buyer
The Generation of Board Portals: an in-depth look into the technology behind board portal platforms
How cloud-first engineering opened up possibilities that were unheard of for second generation board portals
What the boardroom of the future look like: Digital assistants, smart-bots, and AI
About The Author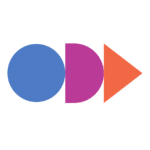 At OnBoard, we believe board meetings should be informed, effective, and uncomplicated. That's why we give boards and leadership teams an elegant solution that simplifies governance. With customers in higher education, nonprofit, health care systems, government, and corporate enterprise business, OnBoard is the leading board management provider.