Reading Time:
3
minutes
Every year at PowWOW, Passageways hosts the Besties. The Besties, to put it simply, is a friendly competition in which Passageways' customers submit presentations on how they are using the portal to achieve great things within their organization. Categories include Best Implementation, Best Development, and Best Portal Theme. Many organizations enter and the top three entries in each category, based on peer voting, are selected as finalists and present live at PowWOW! This annual competition is the source of many inspiring ideas and helps foster collaboration between Passageways' customers.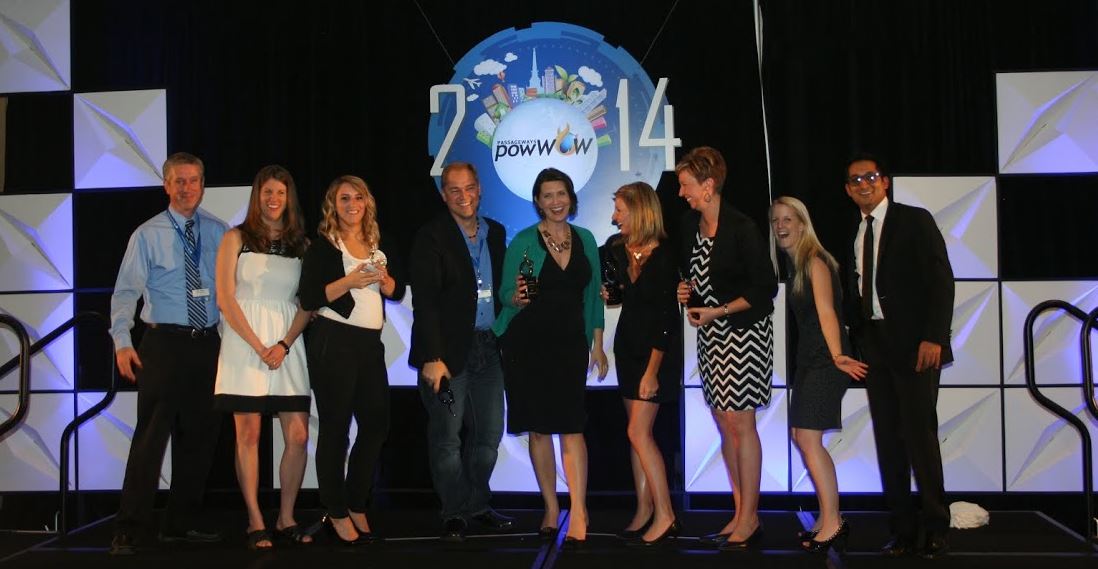 (From Left to Right: Jon Stein, Kaili Schaupp, Shaylan King, Anthony McSwain, Sara Combs, Jaime Hammann, Hanna O'Brien, Kayleigh Hayes, Paroon Chadha)
In Best Implementation, the three finalists were CNB Bank and Trust, River Valley Bank, and Community First Credit Union of Florida. All three organizations set high goals and were persistent in their focus on success.
These organizations also were very creative in their implementation strategies. CNB, for example, created mock movie trailers highlighting fictional characters using their portal, The B.E.A.C.H. In addition, River Valley Bank passed out branded mouse pads delivered by none other than the bank Chairman and Owner, Todd Nicklaus, in a frog suit portraying the portal's mascot, Rupert the Frog.
In another example, Community First Credit Union of Florida worked with Passageways Consulting to create custom solutions. To ensure their portal, Community Connection, was a central hub for most of the business needs required by their users, Community First Credit Union implemented a Sales Management and Referral Management solution to offer a more holistic approach to implementation.
Best Development was not short of its own super star finalists this year. Fidelity Bank, River Valley Bank, and Beacon Credit Union all offered great ideas for other organizations to digest and think about applying to their own portal. Fidelity Bank showed our customers exactly what a custom navigation can do for an organization in branding and employee engagement. With the help of Passageways' Consulting team, they customized their outlook navigation and created unique icons to help make their portal as functional as possible. Passageways' Consulting team also helped Beacon Credit Union develop an application to streamline and automate their new hire, employee transfer, and termination processes with the necessary approvals.
In the last Bestie category, Best portal Theme, the three finalists were River Valley Bank, Community First Credit Union of Florida, and CNB Bank and Trust. It is through having a common portal theme that you can build unity and increase engagement with staff; this engagement isn't short lived either. With a strong portal theme, you can increase the consistency of use long term and ultimately increase employee efficiency.
CNB established a great beach theme which inspired their mascot: a shark. As Sara Combs, CNB's project manager, said, "You can put together an employee portal, and it can be streamlined, similar to your website, very professional and be what your employees are used to seeing; it can be a very functional portal with lots of information. But, it won't be as exciting as something employees participated in, the naming of, or get to take little pieces of ownership to customize their pages. Flexibility generates excitement. Excitement raises the chances of them using it and eliminates the obstacle of bringing in a new product."
Passageways is proud of our Bestie Finalists, but also all of customers. They are constantly sparking new ideas and pushing us to be the best company we can be.
About The Author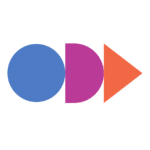 At OnBoard, we believe board meetings should be informed, effective, and uncomplicated. That's why we give boards and leadership teams an elegant solution that simplifies governance. With customers in higher education, nonprofit, health care systems, government, and corporate enterprise business, OnBoard is the leading board management provider.