Reading Time:
2
minutes
Lafayette, IN, October 30, 2018 – Passageways, the leading provider of secure collaboration software for employees and boards of directors, today announced the acquisition of its 25th client for its AGB OnBoard platform, a co-branded product developed in partnership with the Association of Governing Boards of Universities and Colleges (AGB).
AGB OnBoard is a next generation meeting solution for boards, leadership, and other higher education committees and deliberative bodies, combining powerful tools to more efficiently prepare for and manage meetings, seamless integration across all devices, and exclusive free access to AGB content resources.
"AGB OnBoard is not just another board portal solution," said Ken Knueven, AGB Senior Consultant. "AGB OnBoard allows trustees or directors to come better prepared to board meetings and more proactively collaborative. At a time when higher education is adopting more nimble business strategies and working to be more responsive to stakeholder needs, AGB OnBoard is an essential tool to successfully manage change and foster growth."
"Our partnership brings together two passionate groups in their respective domains of expertise," said Passageways Co-Founder and CEO Paroon Chadha. "Seeing AGB OnBoard being adopted at 25 colleges and universities in just 25 weeks is very gratifying. We are just scratching the surface here, especially with all the joint innovation we have in the pipeline."
The partnership of AGB and Passageways represents over a century of thought leadership, innovation, and expertise in higher education governance. AGB OnBoard launched in late April 2018 at AGB's National Conference on Trusteeship. AGB OnBoard is fast becoming a standard for higher education governance professionals.
"When I attended the AGB Conference in April I was introduced to AGB OnBoard and I was impressed with the solution. During our May meeting the board mentioned they would like to move to a digital format and were tired of paper. It was truly serendipity. I already had a solution for them," said June Brown, Secretary to the Board of Trustees, University of Tulsa.
"We studied a number of board solutions when we were seeking a strategic tool to enhance board collaboration, and AGB OnBoard was the best value in both features and cost," said Joseph Pauwels, Assistant Vice President, Advancement Services at Ohio University. "The partnership Passageways has with AGB helped assure us we were making the right decision."
You can explore more about AGB OnBoard here: https://www.onboardmeetings.com/agb-onboard or https://www.agb.org/agbonboard
—
About Passageways
Passageways was founded in 2003 with a mission to inspire and enable teams to perform better, together. We do that by delivering a remarkable, collaborative experience by leveraging technology, talent, and insightful analytics. Over 15 years of serving our customers and working with our community has taught us the true importance of teamwork. For us, collaboration isn't a buzzword; it's our mission. For more information, visit www.passageways.com.
About AGB
For nearly 100 years, the Association of Governing Boards of Universities and Colleges (AGB) has had one mission: to strengthen and protect this country's unique form of institutional governance through its research, services, and advocacy. Serving more than 1,300 member boards and 40,000 individual citizen trustees, AGB is the only national organization providing university and college presidents, board chairs, trustees, and board professionals of both public as well as private institutions and institutionally related foundations with resources that enhance their effectiveness. In accordance with its mission, AGB has developed programs and services that strengthen the partnership between the president and governing board; provide guidance to regents and trustees; identify issues that affect tomorrow's decision making; and foster cooperation among all constituencies in higher education.
About The Author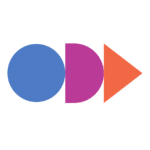 At OnBoard, we believe board meetings should be informed, effective, and uncomplicated. That's why we give boards and leadership teams an elegant solution that simplifies governance. With customers in higher education, nonprofit, health care systems, government, and corporate enterprise business, OnBoard is the leading board management provider.