5 Best Practices for Securely Using Conferencing Apps 
Reading Time:
3
minutes
The COVID-19 pandemic has jumpstarted the mass adoption of web conferencing and virtual meetings. Zoom, GoToMeeting, and WebEx have long been the most popular tools for many tech companies and other businesses – including us here at Passageways. All types of users large and small are adopting them at an incredible rate. Yoga studios, schools, churches, and all kinds of organizations have created accounts and begun to use video conferencing apps for their classes, meetings, and conferences. 
With this rapid adoption and increased attention, a host of stories have emerged around security risks and issues with the platforms. We've been impressed with the quick actions and transparency of Zoom and their CEO's response. We remain excited about the OnBoard + Zoom native integration we've built.
 5 Best Practices for Securely Using Web Conferencing Apps
There are a few critical best practices we believe all web conferencing users should adopt. Whether you are hosting your first online meeting or your 500th, they are important to keep top of mind. 
Keep your meeting links confidential and secure. Don't post them publicly or send them privately through email or meeting invitations.
Use a password on all of your meetings.
Don't use your personal meeting room that has a static ID. Instead, always set up a custom meeting link.
If Zoom, GoToMeeting, or WebEx is new to your organization, be sure to consult with the appropriate IT and security experts. Their expertise and understanding are critical, and they can advise on the security, privacy protocols, and policies. 
Consider advanced features such as using waiting rooms and locking the meeting room once all attendees have arrived.
Link OnBoard with Zoom & Make Security Best Practices Easier
While OnBoard has always worked as a complement to video conferencing apps, our native integration with Zoom supports (and, in some cases, mandates) the adoption of these best practices. And if OnBoard customers do not explicitly link a Zoom account and take advantage of this integration, no data is ever transferred to Zoom. For those customers who do use the integration, only a minimal number of virtual meeting-specific data pieces are transferred between OnBoard and Zoom.
We are excited to offer this new integration and our customer success team is ready to help and can guide you on how to maximize your use of OnBoard.
OnBoard Security is Second to None
Strong encryption and robust compliance with international data security standards make OnBoard security that is second to none. Indeed, OnBoard customers enjoy the gold standard in cloud security with our full adoption of Microsoft Azure.
Please see our security page for full details on what makes OnBoard the most secure board software platform ever.
As your organization begins to implement and deploy web conferencing tools, it's a good idea to understand the latest security best practices around their use in a successful virtual meeting.
If you have any questions, please don't hesitate to contact us. We're listening and ready to help.
About The Author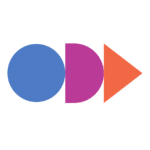 At OnBoard, we believe board meetings should be informed, effective, and uncomplicated. That's why we give boards and leadership teams an elegant solution that simplifies governance. With customers in higher education, nonprofit, health care systems, government, and corporate enterprise business, OnBoard is the leading board management provider.