5 Best Practices for Moving from In-Person to Virtual Board Meetings
Reading Time:
3
minutes
On paper, moving from in-person to virtual meetings sounds trivial. In actual practice, it has proven to be anything but. For effective and productive virtual board meetings, directors must be better prepared, more highly organized, and engage more collaboratively than in-person meetings.
We've shared five best practices to help organizations make a successful shift to virtual meetings with minimal disruption.
1. Keep Your Attendees Engaged
During in-person meetings, attendee engagement is driven by the energy and activity within the room. In virtual meetings, this is not available and difficult to recreate. Use these techniques to drive engagement and participation in your virtual meeting:
Use video conferencing apps and make it mandatory that cameras be turned on. Remember, "out of sight" is "out of mind" for many attendees.
Before the meeting, ask each attendee to be responsible for presenting a specific agenda item.
As the meeting begins, leaders should take roll and call on attendees to share an anecdote or answer an icebreaker question.
During the meeting, call on attendees that have not spoken up to ensure they are actively participating and have an opportunity to make their thoughts known.
After the meeting, use a survey tool to request opinions or more elaboration on any issues that were raised but couldn't be addressed.
2. Keep Your Virtual Meetings Short
"Zoom fatigue" is real. Focusing on small screens not only requires greater concentration, but drains attendee energy faster than when meeting in person.
Break longer meetings up into 50-minute sessions with 10-minute breaks between them.
For presentations, request that the presenter narrate the slides on video and distribute them to attendees before the virtual meeting. Narration and recording tools are available in Microsoft PowerPoint or on a multitude of free screen recording applica8ons.
Reduce meeting discussion time using voting and survey tools to resolve simple tasks and decisions before the meeting.
3. Make it easier for board members and the public to collaborate
Because virtual meetings should be shorter but just productive, more collaboration between board members and the public must occur outside the meeting.
Use collaboration apps that help make pre-meeting preparation easier, such as a board book builder that will reduce prep time and ensure agendas and materials are distributed in advance.
Use note-taking apps that allow directors and officers to keep a record of discussions and agreements. Choose an app that enables members to make notes and annotations to the board materials. Meeting leaders should highlight portions of documents that attendees should focus on in advance.
Before the meeting, make important information available to the public as appropriate, including announcements and relevant board materials.
4. Ensure Each Attendee Has Correct & Current Materials
Nothing kills virtual meeting productivity faster, not having the most current information on hand. For virtual meetings to be effective, a centralized archive is needed that enables boards to record every decision for future consultation and reference.
Use shared storage services that keep all board materials — current and historical — in one place, instantly accessible and searchable.
Many organizations turn to free consumer brand solutions to create an archive but use caution when selecting a vendor. Many of these platforms fail to offer the robust security and encryption required to meet modern compliance and risk standards.
5. Record decisions taken and actions requiring follow up
The free-flowing nature of virtual meetings can make it difficult to reach consensus on issues up for discussion. Here are several tools that enable smarter decision making while remaining compliant and preserving institutional memory.
Use eVoting tools to enable you to record decisions and make decisions faster.
Use eSignature functionality to enable your board to sign and approve critical documents without the need to ship them physically. Check with your legal counsel to ensure this is met with your industry's compliance policies first.
A survey tool lets you collect any informa6on or opinions needed from board members.
Provide a method of tracking outcomes and ensuring decisions made at the meeting are implemented. This also prioritizes actions without having to spend more time on them during meetings.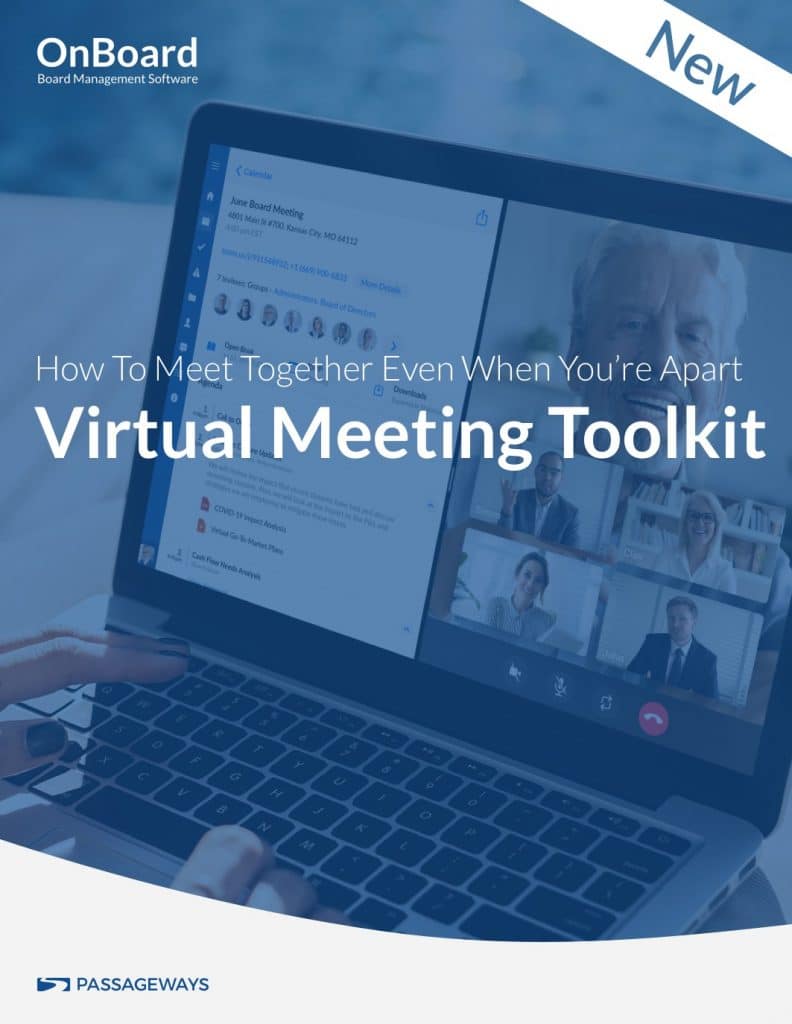 Download the Virtual Meeting Toolkit for Even More Best Practices
Download the definitive guide to conducting effective and productive virtual meetings. Get your FREE copy today!
About The Author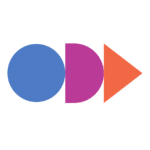 At OnBoard, we believe board meetings should be informed, effective, and uncomplicated. That's why we give boards and leadership teams an elegant solution that simplifies governance. With customers in higher education, nonprofit, health care systems, government, and corporate enterprise business, OnBoard is the leading board management provider.